Happy 10-10-10!!! In honor of today, I have composed TEN top ten lists to celebrate this once in a lifetime occasion. Naturally, I am doing this off the top of my head and make no promises that everything is ranked the exact same way it would be if I had established an actual criteria. There were definitely a lot of close runner ups, as must be the case in all top ten lists, and I feel bad some could not make the cut. HOWEVER, it's still a lot of fun and I by no means think my opinion is worth a dime. I'd love to hear your thoughts on my lists. So, without further ado....



MY TOP TEN TOP TEN LISTS
My Top 10 Favorite Young Adult Novels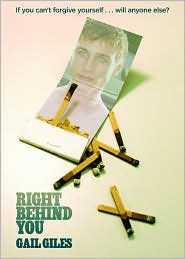 The Catcher in the Rye (J.D. Salinger)

That Was Then, This Is Now (S.E. Hinton)

The Westing Game (Ellen Raskin)

Twisted (Laurie Halse Anderson)

Right Behind You (Gail Giles)

The Perks of Being a Wallflower (Stephen Chobosky)

Looking for Alaska (John Green)

The Boy in the Striped Pyjamas (John Boyne)

Thirteen Reasons Why (Jay Asher)

Drums, Girls, and Dangerous Pie (Jordan Sonnenblick)
My Top Ten Favorite Movies
1. Chicago
2. Who Framed Roger Rabbit
7. Seven Pounds
8. Forest Gump
9. Shutter Island
My Top Ten Favorite Bands/Groups
1. Coldplay
2. Live
3. Journey
4. The Beatles
5. Fleetwood Mac
6. GreenDay
7. Aerosmith
8. REO Speedwagon
9. Hall & Oats
10. Simon & Garfunkel
My Top Ten Favorite Legendary Musicians
Jon Bon Jovi
Billy Joel
Elton John
Bruce Springsteen
Michael Jackson
Bono
Marvin Gaye
Frankie Valli
Stevie Wonder
Gary Puckett
My Top Ten Favorite TV Shows Growing Up (aka NOT NOW)


1. Kids Incorporated
2. Saved by the Bell
3. Full House
4. Family Matters
5. Friends
6. Baywatch
7. Boy Meets World
8. Sabrina
9. Under the Umbrella Tree
10. Step by Step

My Top 10 Played Songs Currently on my iPod

1. I Made It (Cash Money Heroes)
2. Dynamite (Taio Cruz)
3. Billionaire (Travie McCoy ft. Bruno Mars)
4. Animal (Neon Trees)
5. Sex On Fire (Kings of Leon)
6. Misery (Maroon 5)
7. Undo It (Carrie Underwood)
8. Dog Days are Over (Florence + the Machine)
9. All I Do Is Win (DJ Khaled ft. Ludacris)
10. Sweetness (Jimmy Eat World)


My Top Ten Favorite Women of Rock N Roll
Heart (Anne and Nancy Wilson)
Stevie Nicks
Annie Lennox

Debbie Harry

Grace Slick

Pink

Pat Benatar
Linda Ronstadt
Dusty Springfield
Sarah McLachlan
My Top Ten Favorite Snack Foods (Don't put this in front of me or I'll eat the entire plate)
Buffalo Wings

Loaded Cheese Fries

Nachos Grande

Chicken Fingers

Soft Pretzel Nuggets &Cheese

Chips of any kind - I'll eat the bag

Fried Calamari

Stuffed Mushrooms

Spinach and Artichoke Dip

Fried Mozzarella Sticks
My Top Ten Favorite Sweet Indulgences
Mint Chocolate Chip Ice Cream

Reese's Peanut Butter Cups

Marble Cake

Cinnamon Crumb Coffee Cake

Strawberry Cheesecake

Kentucky Derby Pie

Chocolate Mousse

Oatmeal Raisin Cookies

Snickerdoodles

Snickers
My Top 10 Guilty Pleasures
....and just remember, if you say ANYTHING snotty to me, I can write a book about
you
too!
Lady Gaga
Glee
American Idol
Roseanne
Wicked
Javakula's
Belinda Carlisle
Musical Movies
Whitney Houston
The Nanny
Have a great week, all.